CITY OF WASHINGTON (September 9, 2021)— nine Republican e Members of the House of Representatives wrote Majority Leader Senator Chuck Schumer a letter pointing out the how David Chipman is unfit to lead the AFT.  President Joe Biden's nominated David Chipman to be Director of the Bureau of Alcohol, Tobacco and Firearms (ATF) last April.
The Members wrote "throughout his career, David Chipman has made it no secret that he is an enemy of the 2nd Amendment." "As a former agent of the ATF, Chipman knows all too well that such action would effectively ban the most popular rifle in America as well as most other items regulated under the National Firearms Act," added the Members.
Representative Doug Lamborn tweeted "After @RepJimBanks, my @HouseGOP  colleagues, and I called on Senate leadership to reject the confirmation of rabid gun control activist David Chipman, his confirmation was withdrawn by the Biden Admin. This is a huge win for the Second Amendment."
Sen. Chuck Grassley (R-Iowa), Ranking Member of the Senate Judiciary Committee, today applauded the Biden Administration's reported plan to finally withdraw the nomination of David Chipman to lead the Bureau of Alcohol, Tobacco, Firearms and Explosives (ATF).
"Mr. Chipman's long record as a partisan, anti-Second Amendment activist raised plenty of concerns about how he'd administer federal firearms laws. But that wasn't the only cause for concern. The record he concealed from Congress, some of which remains hidden to this day, about how he 
treated
 his fellow employees while at the ATF confirms his lack of fitness to lead the agency. The employees of the ATF and the American people deserve an ATF director who carries out the mission of the agency with respect for the Constitution and for all agency employees," Grassley said.
Breaking 🚨After @RepJimBanks, my @HouseGOP colleagues, and I called on Senate leadership to reject the confirmation of rabid gun control activist David Chipman, his confirmation was withdrawn by the Biden Admin. This is a huge win for the Second Amendment. #2A pic.twitter.com/wgKPXGJAV5

— Rep. Doug Lamborn (@RepDLamborn) September 9, 2021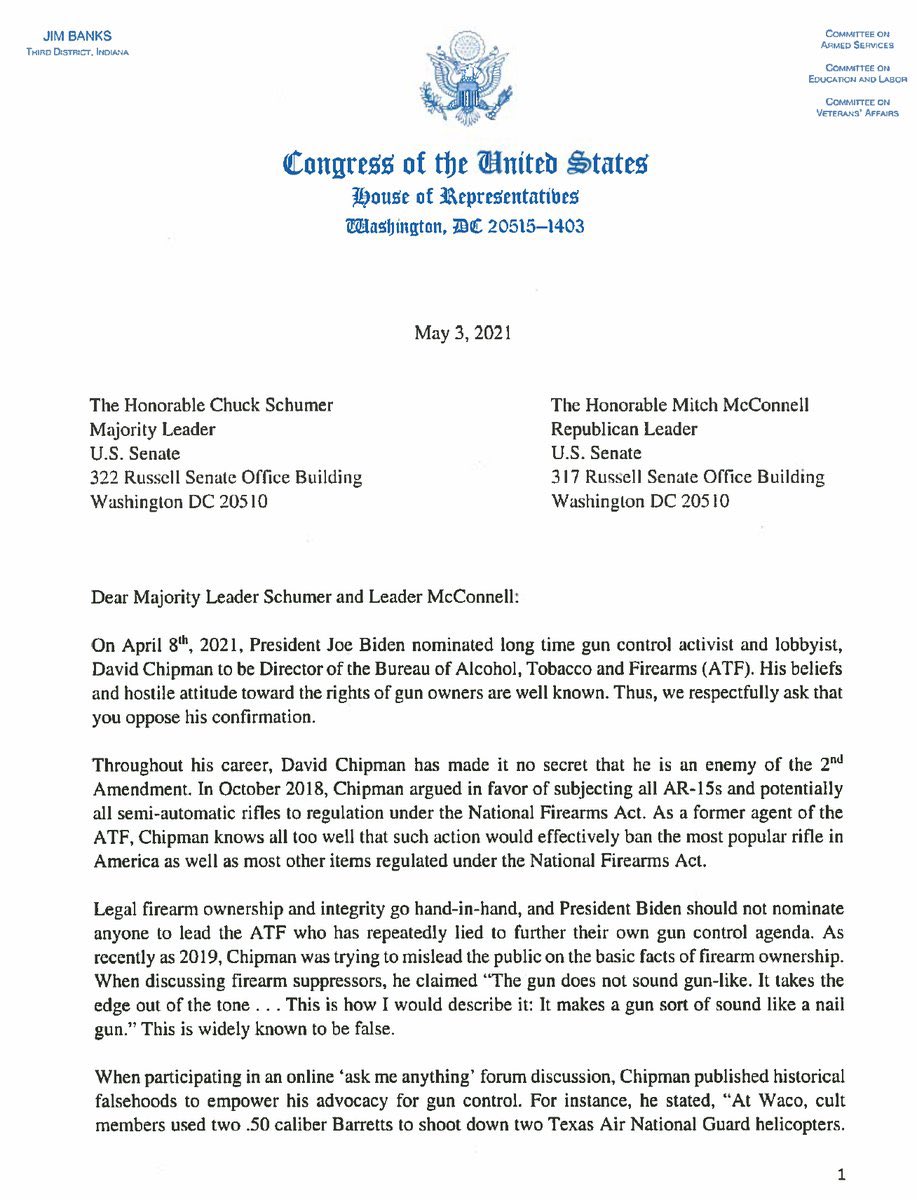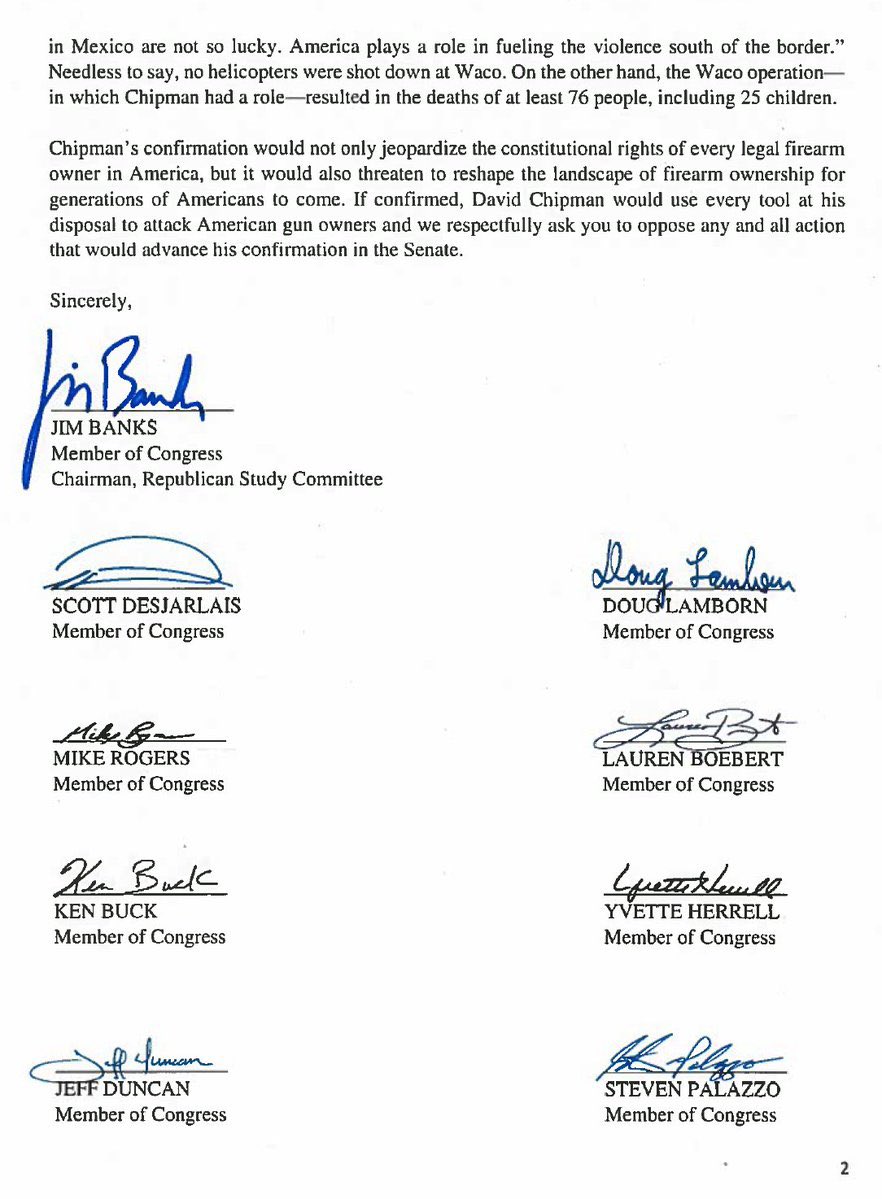 Source: Nine Republican  US Members of the House of Representatives