DENVER (September 19, 2021) — FBI Denver confirmed Sunday that remains found in Wyoming fit the description of missing 22-year-old Gabby Petito. The body was found in Teton Park.
Teton County Wyoming coroner Brent Blue confirmed to NewsNation's Brian Entin that a body has been found. He says they don't know the identity and won't say if it is a man or woman.
FBI Denver announced it will be holding a press conference alongside the National Park Service and other law enforcement agencies to provide an update on Petito's disappearance.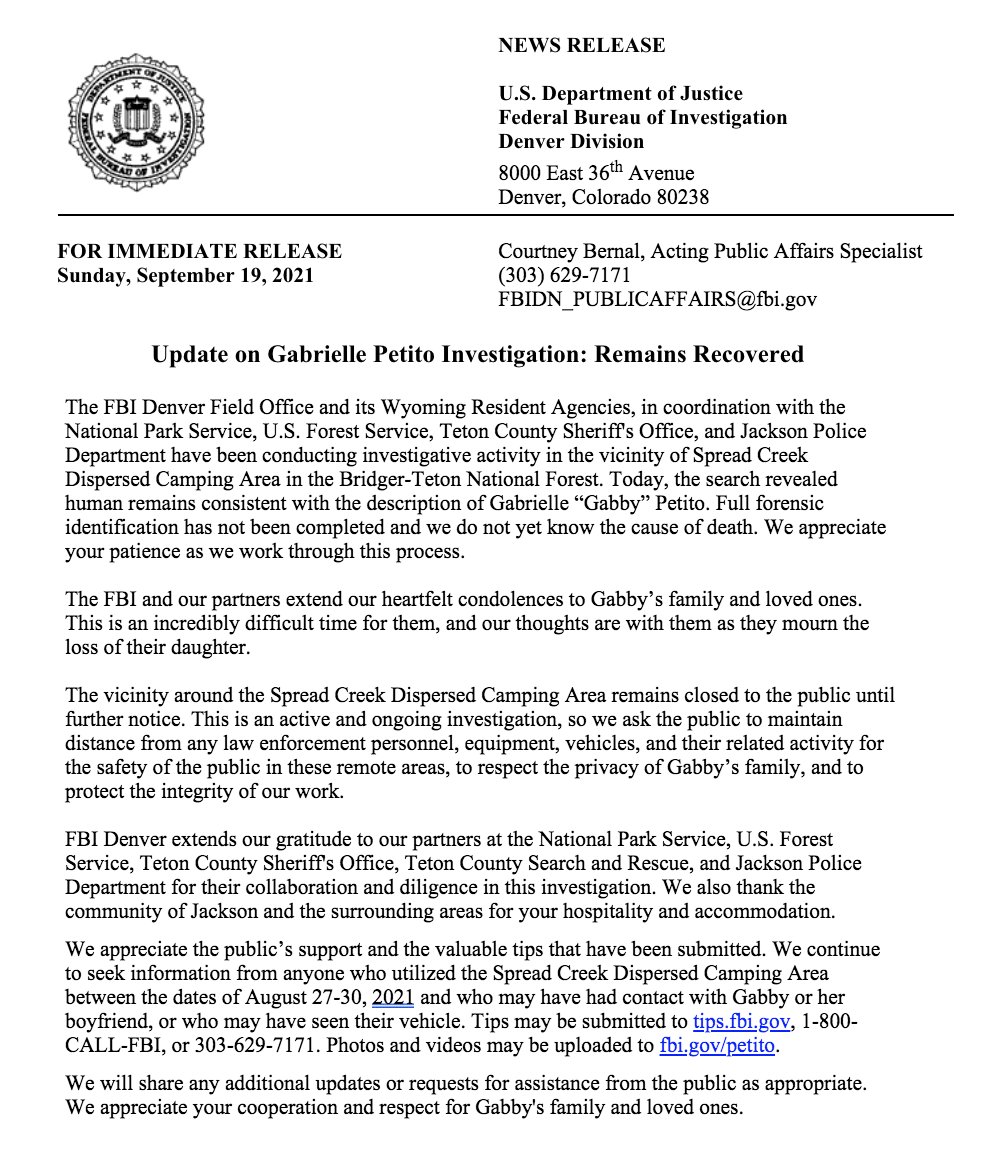 Source: NewsNation Now/WFLA wrote the original article.