WYOMING (September 23, 2021)—The Federal Bureau of Investigations in Wyoming has issued statement regarding the wanted warrant  of Brian Christopher Laundrie.  According to the FBI, Mr. Laundrie knowingly and with the intent to defraud, used one or more unauthorized access devices, namely a Capitol One Bank debit card and a personal identification identification number for Capitol One Bank accounts … related to  Mr. Laundrie;s activities following the death of Gabrielle Petito.
A "Full forensic identification has not been completed to confirm 100% that we found Gabby, but her family has been notified," Jones said. "This is an incredibly difficult time for (Petito's) family and friends."
Laundrie has been identified as a person of interest in the case. He was last seen Tuesday by family members in Florida.
More than 50 law enforcement officers on Sunday started a second day of searching for Laundrie at the more than 24,000-acre (9,712-hectare) Carlton Reserve in Sarasota County, Florida, a wildlife area with more than 100 miles (160 kilometers) of trails, as well as campgrounds.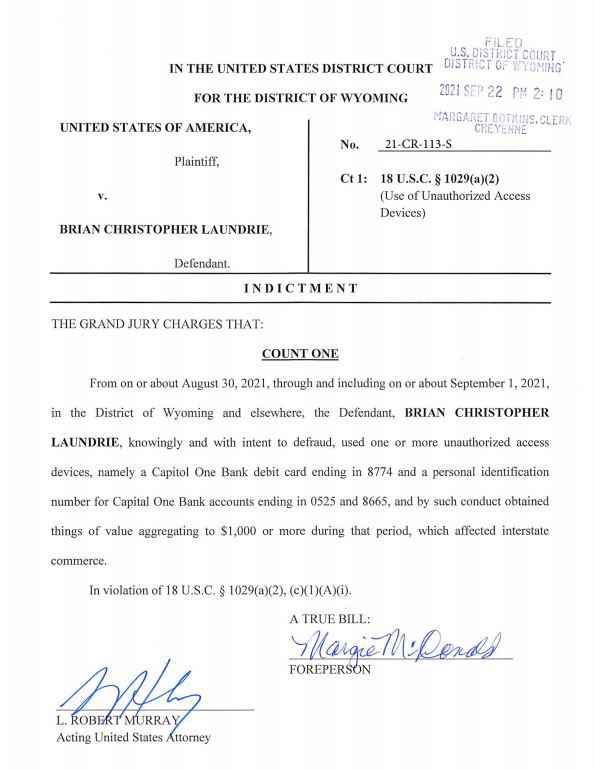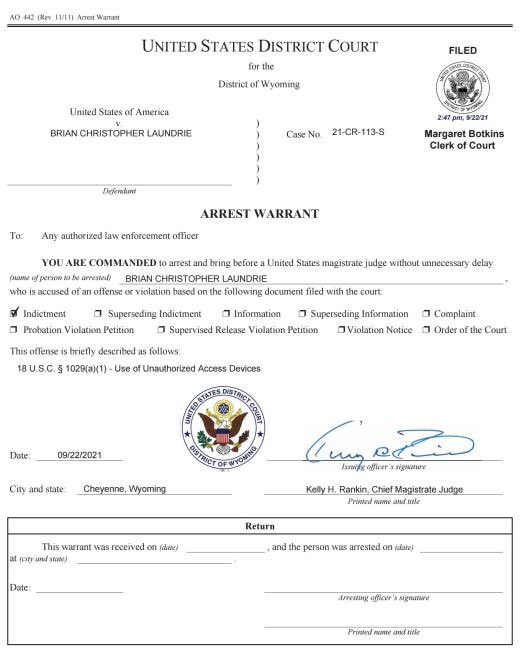 Source: FBI Wyoming