SEATTLE (October 9, 2021)—the Seattle Seahawks released a statement regarding Quarterback Russell Wilson's injury during Thursday Night Football with the Los Angeles Rams.  
Dr. Steven Shin said in a released statement "Russell Wilson injured his right middle finger during last night's game versus the Rams.  He sustained two injuries to the finer: an extensor tendon rupture (mallet finger) and a comminuted fracture-dislocation of the proximal interphalangeal joint."
Dr. Shin added that Wilson "had successful surgery"–in Los Angeles to repair both injuries.  Wilson is expected to return to play later this season, Dr. Shin said.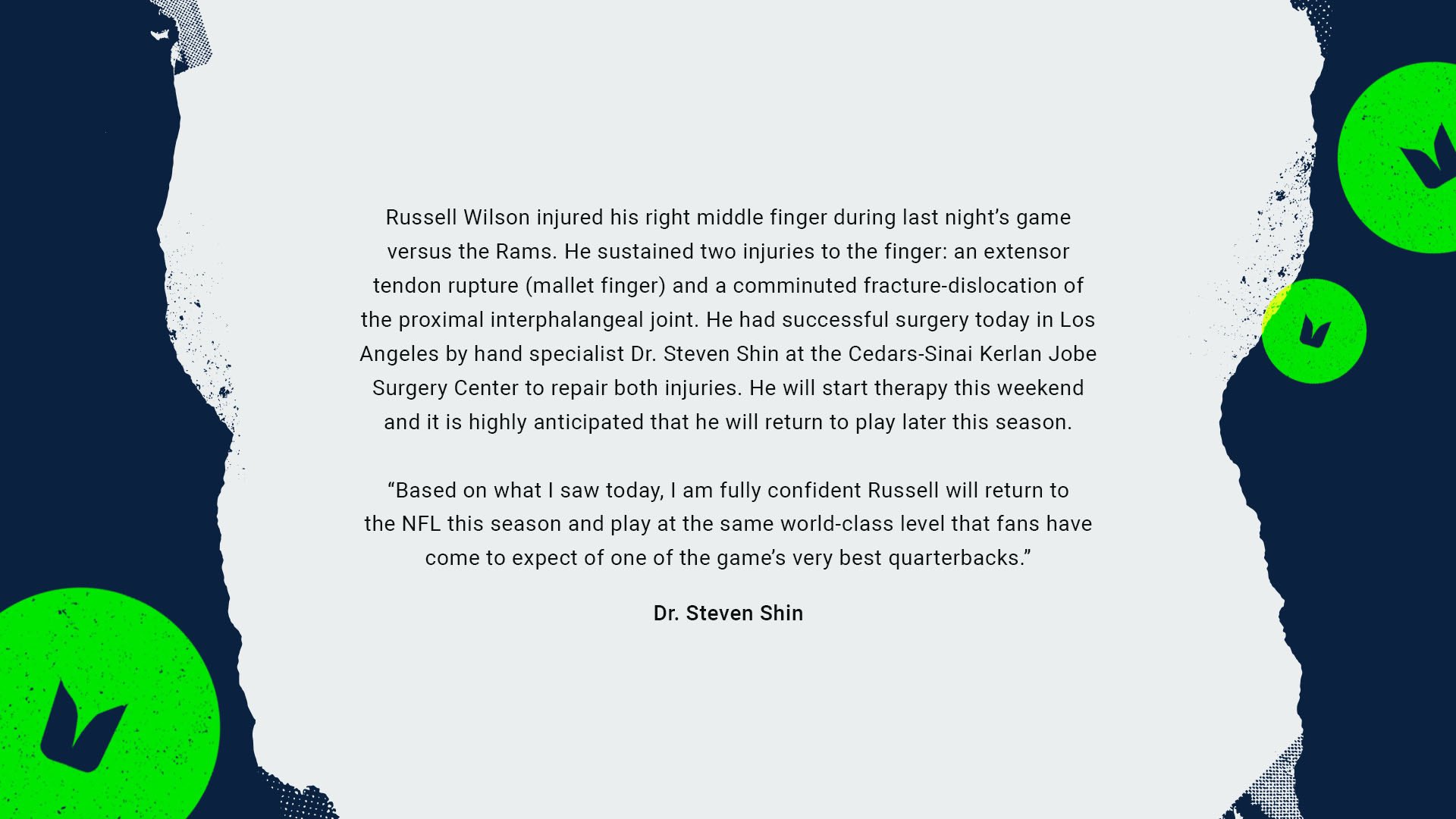 Source: Dr. Steven Shin