NEBRASKA (May 1, 2022)— President Donald J. Trump, 45th President of the United States of America, will hold the previously postponed rally in Greenwood, Nebraska.
Highlights:
President Trump calls on Joe Biden to take a cognitive test "once and for all" and "release the results for the world to see."

Republicans want voter ID. Democrats want non-citizens to vote in American elections. The choice is clear: election integrity matters.

. protectthevote.com

Hispanics greatest concerns are skyrocketing inflation and crime.

#Bidenflation

is disproportionately impacting minority communities.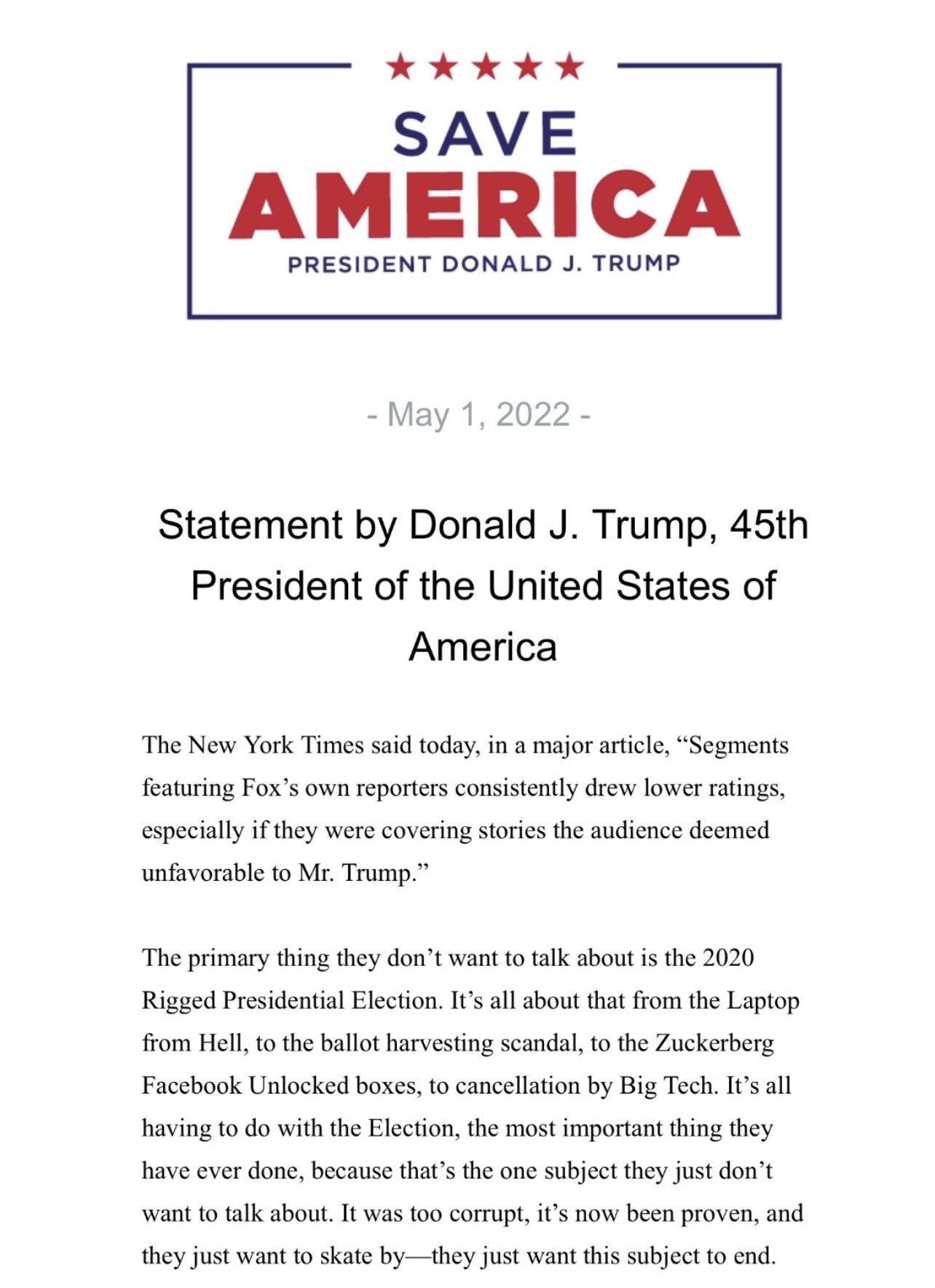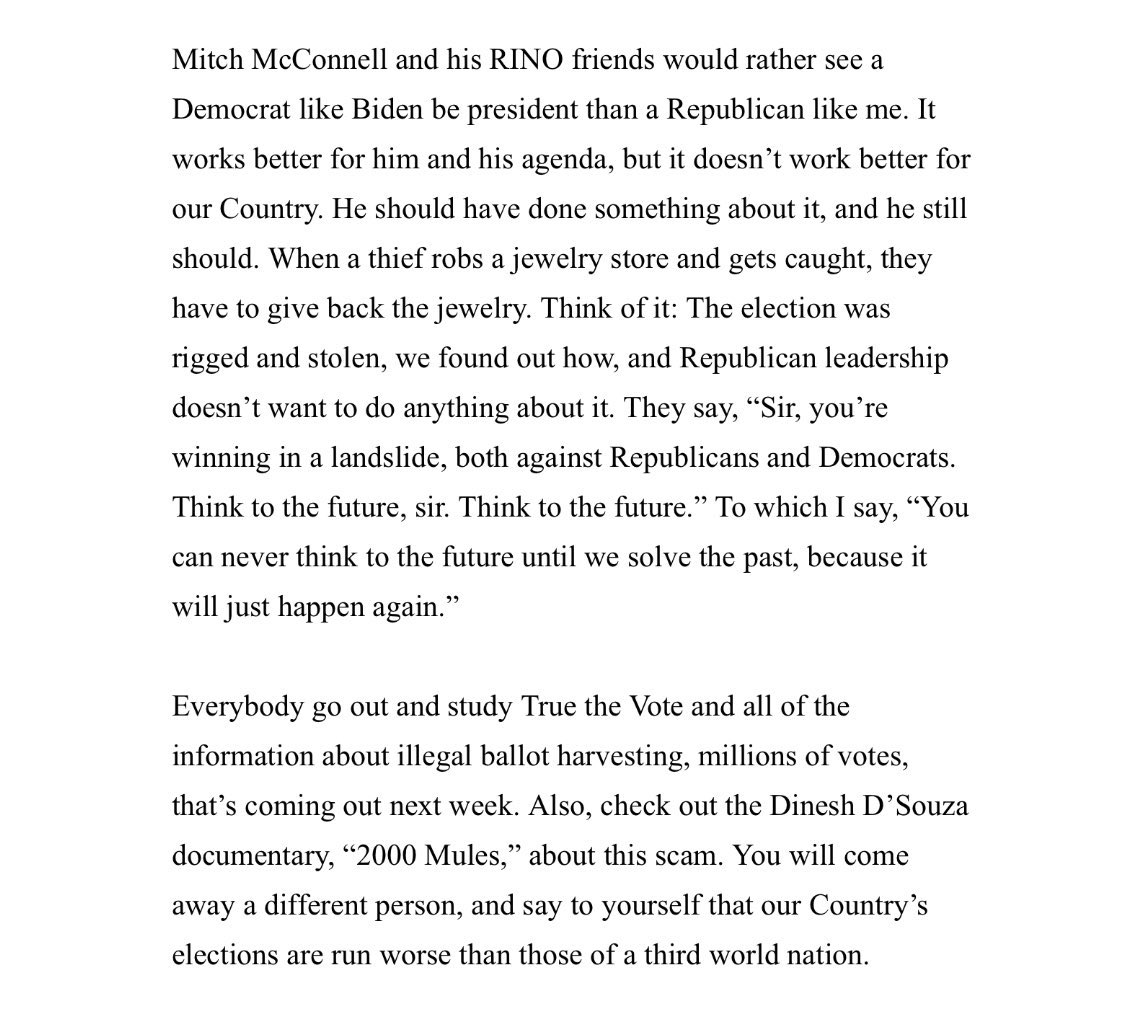 Source: RSBN