WASHINGTON, D.C. (February 12, 2021)-today Secretary of Defense Lloyd J. Austin III announced the Defense Department's representatives to the Congressionally mandated commission on the naming of items in the department that commemorate the Confederacy. 
They are:
Admiral Michelle Howard, U.S. Navy, retired
General Bob Neller, U.S. Marine Corps, retired
Dr. Kori Schake, Director of Foreign & Defense Policy Studies, American Enterprise Institute
Brigadier General Ty Seidule, U.S. Army, retired (Emeritus Professor of History, U.S. Military Academy)
Each of these individuals possesses unique and relevant experience, in and out of government, that I know will inform this important effort.  I am enormously grateful for their willingness to serve the nation again, and I thank them in advance for the wise counsel I am confident they will provide.
I also thank the Congress for establishing this process, and I continue to pledge my personal commitment – and that of the Department – to making sure it succeeds.  I look forward to seeing the results of the commission's work in the months ahead.
Source: DOD
Coast Guard, good Samaritan rescue man from water 23 miles east of Fort Pierce
MIAMI — The Coast Guard and a good Samaritan rescued a Jamaican national from the water approximately 23 miles east of Fort Pierce.
Coast Guard Sector Miami watchstanders received a call from a good Samaritan stating they had rescued one man from the water east of Fort Pierce. A Coast Guard Station Fort Pierce 45-foot Response Boat—Medium crew launched to the scene, received the survivor and transferred him ashore to local emergency medical services.
The survivor reported to the Coast Guard that there were six other people who were in the water after their boat capsized Wednesday on their way from Bimini, Bahamas. 
Coast Guard assets searching are:
Air Station Clearwater HC-130 Hercules airplane

Coast Guard Cutter Manatee (WPB-87363)

Coast Guard Cutter Venturous (WMEC-625)

Coast Guard Cutter Ibis (WPB-87338)
If you have any further information on this case, please reach out to our command center at 305-535-4300.
Source: US Cost Guard
DOD Partners With Underrepresented Youth on STEM Initiatives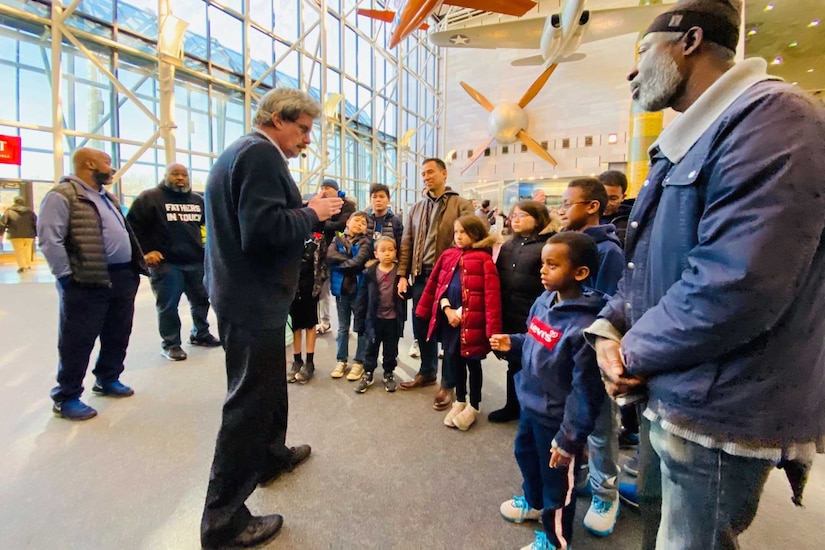 NextFlex, the Department of Defense Flexible Hybrid Electronics Manufacturing Institute (MII), is partnering with the nonprofit Capital Youth Empowerment Program (CYEP) in Washington, D.C., to launch an advanced manufacturing education and workforce training outreach initiative. This unique initiative focuses on underrepresented communities in the Northern Virginia region and will guide participants into Science, Technology, Engineering and Math (STEM)-based education and career pathways.
"The Department of Defense is proud to support this initiative through our public-private partnership with the NextFlex Manufacturing Innovation Institute," said Dr. Robert Irie, deputy director of Strategic Technology Protection and Exploitation (STP&E) in the Office of the Under Secretary of Defense for Research and Engineering (OUSD(R&E)), which oversees the MIIs. "This initiative, along with other MII education and workforce development programs, will build a future STEM workforce, ensure a resilient manufacturing economy, and promote an enduring national defense industrial base." 
The MIIs are public-private partnerships that seek to bring reform and spur innovation in the military-industrial base in accordance with the National Defense Strategy, said Tracy Frost, director of the Office of the Secretary of Defense Manufacturing Technology (OSD ManTech) Program. OSD ManTech oversees and supports the MIIs as part of STP&E in OUSD(R&E).
Since the establishment of the first MII in 2012, the number of DOD MIIs has grown to nine, with the federal government providing over $1B in initial and follow-on agreement funding to the Institutes. A network of over 1,270 organizations from academia, industry and state governments has provided an additional $1.74B in matching funds.
Formed in 2015, the NextFlex MII is a consortium of companies, academic institutions and non-profits as well as state, local and federal government partners with the shared goal of advancing the manufacture of flexible hybrid electronics in the U.S., Frost said.
Flexible hybrid electronics is a technology for assembling electronic circuits by mounting them on flexible plastic substrates. This allows the circuit board to conform to any number of desired shapes, yet still perform as traditional rigid circuit board.
In addition to technology development and commercialization, NextFlex and the other MIIs also focus on talent development for the advanced manufacturing sector. "It is becoming increasingly important to the innovation capacity of the United States to create impactful and inclusive strategies for developing STEM-based talent," said Frost, referring to Science, Technology, Engineering, and Mathematics.
One of the biggest challenges in workforce development for science and technology is successfully engaging underrepresented populations. "The U.S. relies on a steady pipeline of innovative, creative and skilled individuals to maintain our position as global leaders in advanced manufacturing," said Emily McGrath, NextFlex Director of Workforce Development. "We want to ensure we are providing the support and pathways necessary to capture the talent available in our large and diverse population."
To address this challenge, NextFlex created FlexFactor ®, a STEM outreach program, designed to familiarize students with advanced technologies and the education pathways leading to careers in the advanced manufacturing sector. The program is active in seven communities across the nation, and will be launching in 11 more communities in 2021. To date, the program has reached over 5,250 students nationwide.
"NextFlex and its partners are expanding FlexFactor, a proven middle and high school outreach program for growing the talent pool in manufacturing engineering, to 30 labor markets nationwide," said Dr. Jagadeesh Pamulapati, director of Laboratories and Personnel in OUSD(R&E). "Manufacturing Engineering Education Program partners, such as NextFlex, play an important role in developing and fostering the advanced manufacturing workforce our Nation depends upon to maintain our technological superiority for years to come." 
The NextFlex partnership with CYEP will integrate FlexFactor into CYEP's outreach programming in order to reach underrepresented individuals and engage them in STEM pathways. "CYEP will help increase and diversify the STEM talent pipeline by recruiting underrepresented and underserved populations into the advanced manufacturing talent pool, emphasizing individuals who have not yet considered higher education or STEM-based careers," said Erick King, CYEP Executive Director. "This initiative will help build a strong and capable U.S. manufacturing workforce, which is a critical component of the national security innovation base."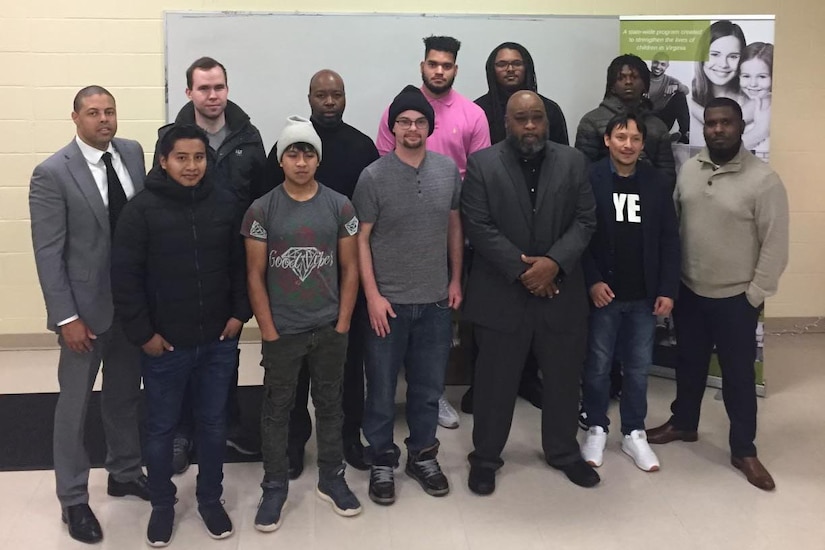 The NextFlex-led initiative with CYEP includes "wraparound" services that provide the critical support many underserved and at-risk populations need in order to access higher education and employment and break the cycle of generational poverty. These wraparound services include parenting classes related to childhood education, assistance with food and housing insecurity, and transportation. This foundational support is coupled with career readiness and professional communication training, economic stability workshops, and technical skills training. NextFlex selected CYEP as a local partner because of CYEP's success in working with young people, single parents, and community members in the National Capital Region.The project will formally kick off on April 1, 2021 and continue for five years if successful, said McGrath. "It will be evaluated on an annual basis for effectiveness in supporting participants as they achieve social and economic stability, moving into education and employment pathways over time. Our goal is to formalize an approach to successfully engaging underrepresented and at-risk populations with the STEM sector through a range of social and economic stability support services. Once we have solidified this approach and determine that it meets success metrics, we will export the framework to other underrepresented communities around the nation."
Broad STEM-sector participation is a critical focus for federal and state governments as it directly supports U.S. economic competitiveness, national security, and individual prosperity. In addition to supporting these important economic and national security goals, this NextFlex-CYEP partnership will provide individuals with an important pathway to financially stable, high-growth, and rewarding STEM-sector careers. 
"Strategic, intentional investments in STEM for underrepresented and low-income youth are essential to creating diverse and healthy economic ecosystems and provide economic opportunity for struggling communities," said King. "Social, educational and technical skill development are essential to a sustainable, inclusive growth path that benefits our entire Nation."
Source: DOD
President Biden Reinstates DED for Eligible Liberians
WASHINGTON, D.C. (February 12, 2021)—today the US Citizenship and Immigration Services announced  the implementation of President Joe Biden's January 20, 2020 issued  memorandum directing the secretary of Homeland Security to reinstate Deferred Enforced Departure (DED) for eligible Liberians and to provide for continued work authorization through June 30, 2022.
Eligible Liberian nationals (and persons without nationality who last habitually resided in Liberia) covered under DED as of Jan. 10, 2021, may remain in the United States through June 30, 2022. We will automatically extend employment authorization documents (EADs) with a March 30, 2020, or Jan. 10, 2021, facial expiration date through June 30, 2022, for eligible individuals covered under DED for Liberians. A notice in the Federal Register has information on this automatic extension and instructions on how they can obtain new EADs if they so desire.
Reinstating DED for Liberians will allow additional time for eligible Liberians to apply for adjustment of status on or before Dec. 20, 2021, under the extension of the Liberian Refugee Immigration Fairness (LRIF) provision. Liberians who apply for adjustment of status under LRIF may immediately apply for employment authorization consistent with that provision. Individuals who applied for LRIF but were denied are not covered under this DED extension.
DED is in the president's discretion to authorize as part of his constitutional power to conduct foreign relations. Although DED is not a specific immigration status, individuals covered by DED are not subject to removal from the United States, usually for a designated period of time.
For further information on DED, including additional information on eligibility, please visit the USCIS DED page. If you have additional questions about DED or LRIF, please see our online tools.
Last Reviewed/Updated:
Source: US Immigration and Citizenship Services
Metairie Man Sentenced For Embezzling Over $7 Million and For Filing False Tax Returns
NEW ORLEANS (February 12, 2021) – U.S. Attorney Peter G. Strasser announced that DEEPAK "JACK" JAGTIANI, age 61, a resident of Metairie, was sentenced today by U.S. District Judge Jay C. Zainey to 63 months in prison for embezzling over $7 million from his employer and for defrauding the government of over $1 million in income taxes.  JAGTIANI previously pleaded guilty to both counts of the indictment, which charged him with wire fraud and making false statements on a federal income tax return.
According to the court documents, from 2007 to 2019, JAGTIANI served as the comptroller of Dan-Gulf Shipping, Inc., a Metairie-based freight forwarding company. In that capacity, JAGTIANI had the authority to manage the payroll and other accounts for Dan-Gulf.  JAGTIANI admitted that he used his authority to pay himself excessive salaries and benefits from 2009 through early 2019. In total, JAGTIANI defrauded Dan-Gulf and its business partner of over $7,000,000.00. 
JAGTIANI also admitted to filing false personal tax returns. According to court documents, for tax years 2014 to 2017, JAGTIANI claimed business losses through a fake catering business. In total, he claimed enough business losses to offset most of his income for which he would be required to pay federal income tax. In truth and in fact, neither JAGTIANI nor his spouse operated any catering business. In total, JAGTIANI avoided paying $1,232,267.00 in federal income taxes.
As to Count 1, wire fraud, Judge Zainey sentenced JAGTIANI to 63 months in prison and three years of supervised release. As to Count 2, filing false tax returns, Judge Zainey sentenced JAGTIANI to 36 months in prison and one year of supervised release.  These sentences were ordered to run concurrently.  JAGTIANI was also ordered to pay a $100 mandatory special assessment as to each count.
Judge Zainey further ordered JAGTIANI to pay $7,077,137.36 in restitution to Dan-Gulf and Caytrans BBC, LLC, a partner of Dan-Gulf.  JAGTIANI must also pay $1,232,267.00 in restitution to the IRS for unpaid income taxes.
U.S. Attorney Strasser praised the agencies that contributed to this indictment, including the U.S. Secret Service, the Internal Revenue Service – Criminal Investigations, and the Jefferson Parish Sheriff's Office. U.S. Attorney Strasser also extended his thanks to the Jefferson Parish District Attorney's Office for their assistance in this matter. This case is an example of the coordinated effort of the federal and state law enforcement authorities within the Louisiana Financial Crimes Task Force, which includes representatives from the U.S. Secret Service, the Internal Revenue Service, the Louisiana Attorney General's Office, Louisiana State Police, Jefferson Parish Sheriff's Office, New Orleans Police Department, Covington Police Department, Hammond Police Department, Kenner Police Department, Mandeville Police Department, Slidell Police Department, St. Bernard Parish Sheriff's Office, St. John the Baptist Sheriff's Office, St. Tammany Parish Sheriff's Office, Tangipahoa Parish Sheriff's Office, St. Tammany Parish District Attorney's Office, Homeland Security Investigations, U.S. State Department, U.S. Postal Inspection Service, Social Security Administration-Office of Inspector General, and the Defense Criminal Investigative Service. Assistant United States Attorney Matthew R. Payne is in charge of the prosecution.
Source:DOJ, Eastern District of Louisiana