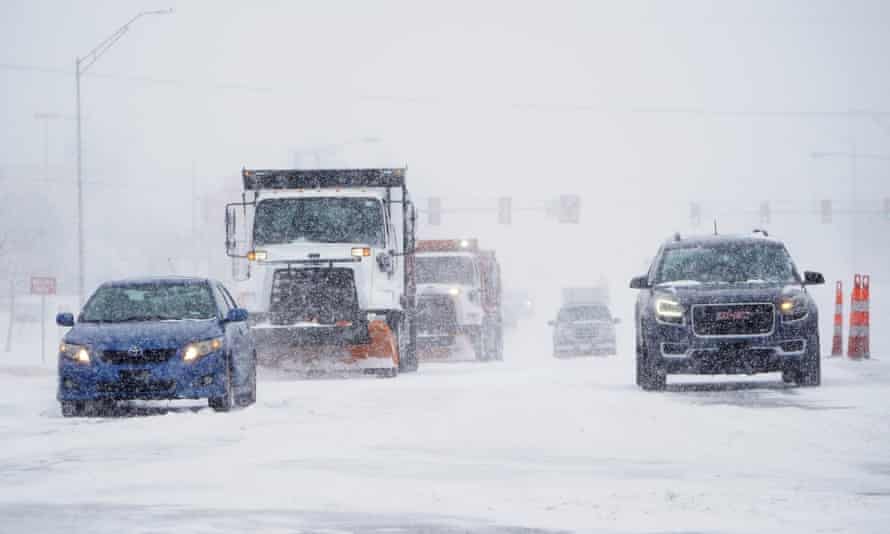 AUSTIN, TEXAS (February 16, 2021)—Governor Greg Abbot announced that the State of Texas was deployed maximum resources to local officials throughout the state to respond to severe winter weather and to restore power to their communities.
Governor Abbott further wrote in a letter that "state agencies are sending resources and personnel to help local officials clear roadways and to assist essential workers, such as healthcare professionals and power grid workers, in carrying out their essential duties."
Texas governor, Greg Abbott, also deployed the national guard to check on people and help set up warming centers.
#BREAKING: Texas Gov. Greg Abbott says he has deployed National Guard to conduct welfare checks.
They'll also help to set up warming shelters.

State got a waiver for generators to increase production but many can't because they're frozen.
(@wfaa)

February 15, 2021
The weather sent the temperature plunging in Texas and across the southern US plains states, prompting not only the power emergency in Texas, but canceled  flights and sparked traffic chaos across large swaths of the US.Two people have died in Texas, likely due to below-freezing temperatures and power outages, officials say, as unusual winter storms hit large parts of the southern US.
Authorities reported two men were found dead along Houston-area roadways. Causes of death were pending, but officials said the subfreezing temperatures were the suspected cause.
Meanwhile, around 5,000 Oklahoma Gas & Electric customers were without power overnight and Entergy Arkansas logged about 3,000 outages. Both states have much smaller populations than Texas.
Oklahoma's governor, Kevin Stitt, and the Arkansas governor, Asa Hutchinson, activated national guard units to assist state agencies with tasks including rescuing stranded drivers.
The NWS said the forecast through early Tuesday called for 8in to 12in of snow in central Oklahoma, and 4in to 8in from eastern Texas to the Ohio Valley.
Tennessee, Mississippi, Kentucky and West Virginia are also affected and, in the Pacific north-west, hundreds of thousands were without power after a winter storm blanketed the region with ice and snow and made travel treacherous.
Update: February 16, 2021
Twelve deaths have been contributed to the snow and icy conditions acros Texas and the Southern plain states:
-A woman and her three elementary-school-age grandchildren died in a house fire about 2 a.m. Tuesday in Sugar Land, Texas, according to KHOU. Two people were injured. The cause of the fire is being investigated. The neighborhood had been without power for about eight hours, KHOU reported.
-A woman and a girl died and two other people were hospitalized Monday in Houston because of carbon monoxide poisoning, Houston Police said. It looked as if they left a car running in the garage to help warm the house, which had no power, police said. Harris County Judge Lina Hidalgo said the fire marshal's office received about 50 carbon monoxide calls overnight, KRIV reported.
-A man found dead Monday on a median in Houston was suspected to have died because of exposure to extremely low temperatures, Police Chief Art Acevedo said. An autopsy is pending.
-Just outside Houston, the death of a 60-year-old man found in a van in Harris County, Texas, also may have been caused by exposure to the cold, the Harris County Sheriff's Office said.
-A person who got out of his car after an accident on Interstate 10 was struck and killed late Monday, the Harris County Sheriff's Office said.
-In Missouri, a 59-year-old man was killed about 4:20 p.m. Monday near Sturgeon in Boone County after his pickup truck collided with a snowplow, according to the Missouri State Highway Patrol.
-A 50-year-old Lafayette Parish man died Monday after slipping on ice and hitting his head, the Louisiana Department of Health reported.
Source: The Guardian News wrote the original article. The Weather Channel contributed to the update.