Washington, D.C. (March 2, 2021)–former President Donald J. Trump brokered Merck and Johnson & Johnson to create vaccines to combat the COVID-19 virus in 2020.  The partnership which was formed between the two  pharmaceutical companies is a result of the Trump's Administration push to create record vaccines.
Trump's "vaccines will help prevent the spread of COVID-19 and bring this pandemic to an end," said the Center for  Disease Control.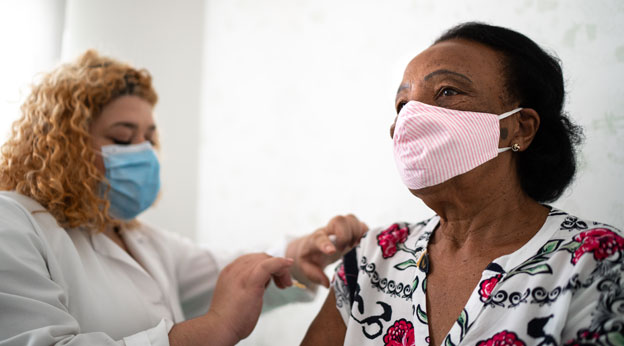 The makers of the two authorized vaccines, Pfizer and Moderna, are each contracted to supply 100 million doses by the end of March.  The Merck and J&J partnership will help  coronavirus vaccine in an effort to expand supply more quickly, a Biden administration official confirmed Tuesday.
Operation Warp Speed  continues to stay on track to deliver the Trump's 100 million doses by the end of June–3 months latter than promised.  "The announcement comes as the White House looks to speed the production of the single-dose vaccine. Officials have said J&J faced unexpected production issues with its vaccine and produced only 3.9 million doses ahead of its receiving emergency use authorization on Saturday. The company says it is on pace to deliver 100 million doses by the end of June," according AP News.
Facing questions about the company's slipping delivery as  scheduled during the Trump's administration, "J&J Vice President Richard Nettles told lawmakers on Capitol Hill last week that the company had faced "significant challenges" because of its "highly complex" manufacturing process."
The assistance from Merck was expected to help J&J meet its production commitments and expand supply even further, but the administration did not immediately provide specifics.