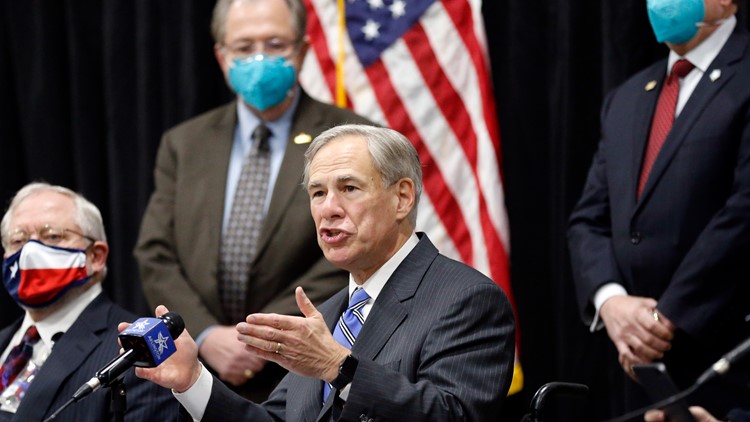 TEXAS, March 2, 2021)—today Governor Abbott announced that he is reopening Texas.
The governor also  rescinded his statewide face mask orders and reopening all businesses starting next Wednesday. But, Abbott left in place social distancing and washing hands often.
Abbott made the announcement Tuesday afternoon, saying that any type of business is allowed to reopen 100%.
"Businesses don't need the state to tell them how to operate," Abbott said.
Last week, Abbott made comments during a news conference that he was considering rolling back statewide coronavirus restrictions. 
"We're working right now on evaluating when we're going to be able to remove all statewide orders," Abbott said Thursday. "And we will be making announcements on that pretty soon."
Abbott said earlier today, that the state had reported a new daily record number of people receiving vaccines: more than 216,000 Texans a day, with 1 million vaccines going out each week. 
State officials had previously said they would announce at some point in March what groups of Texans would be included under Phase 1C of vaccine distribution.
More than 3.5 million Texans have so far received at least one shot of the vaccine, with 1.8 million fully vaccinated. But the state estimates there are still around 13 million people who are currently eligible to get the shot.