PENNSYLVANIA (March 16, 2021)—President Joe Biden  has arrived in Chester, Pennsylvania, a small city in Delaware County, within the greater metropolitan area of Philadelphia.
The first place he visited was a small flooring company, a Black-owned, union-affiliated business not far from the Delaware River.
Biden is at the start of a tour to promote the $1.9tr American Rescue Plan coronavirus relief legislation passed by Congress and signed by him at the White House last week.
Biden met the owners of Smith Flooring, Kristen and James Smith, who had donned suits and seemed rather nervous at meeting the president and two Pennsylvania members of Congress.
Biden pointed out that 100m people in the US will soon be receiving individual Treasury checks of $1,400. "No joke, it's going to change their lives," he said.
Smith Flooring has received Paycheck Protection Program (PPP) loans, and also qualifies for additional programs such as the community navigator services and the employee retention tax credit under the American Rescue Plan (ARP).
Although Smith Flooring lost around 20% of revenue in 2020, it was deemed essential and survived because of the PPP loans and a few key contracts.
Smith Flooring received the original installment of PPP in April of 2020 and their second installment in March of 2021.
It is using the second PPP loan, which it received during the Biden-Harris Administration's two-week exclusivity period for small businesses with 20 or fewer employees, to retain workers and upgrade technology. Representative Chrissy Houlahan also joined President Biden on the tour of the company.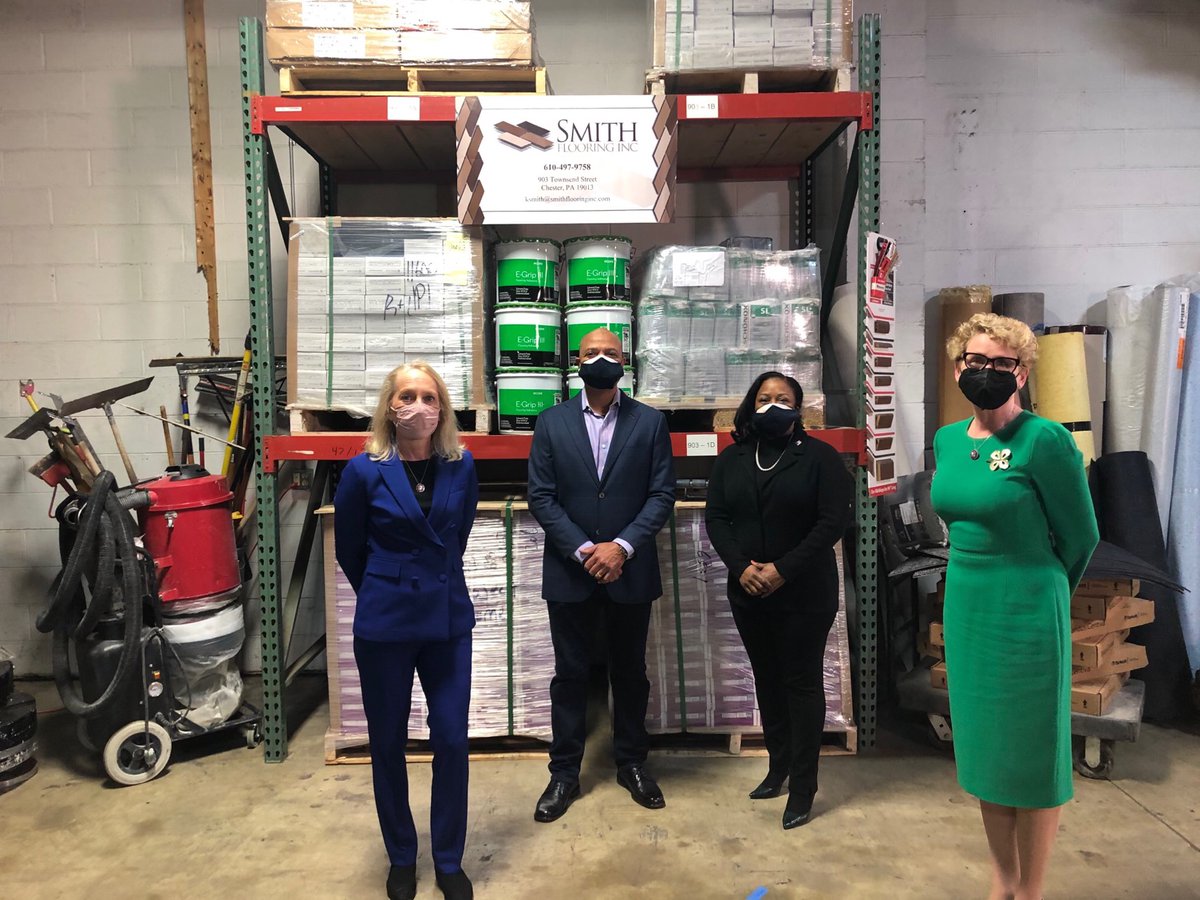 Source: Bee News Daily and the Guardian contributed to article.