SOUTHERN BORDER (March 28, 2021)—Senator Ted Cruz wrote President Joe Biden about the Southern Border crisis and about the  "eighteen U.S. Senators colleagues  visit to the border –who witnessed first hand the staggering public health and humanitarian crisis caused by the Biden's administration policies.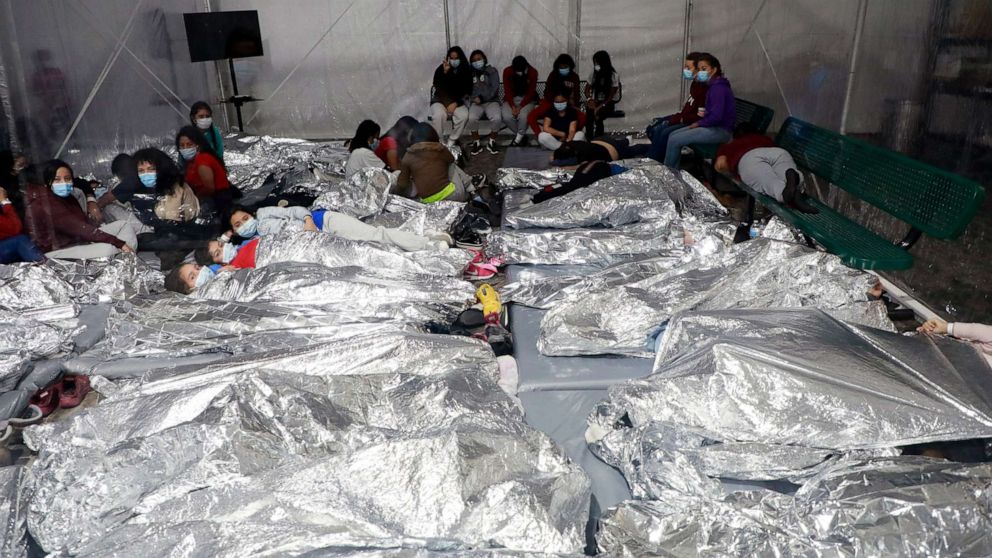 Cruz also wrote Biden about the secrets that the administration has hidden behind the walls of the "heartbreaking tragedy" on the banks of the Rio Grande.  Biden has denied journalist from across the country access to see the tragedy first hand inside the Donna Facility where more than 4200 migrant children are living under COVID restrictions in a house that was built to house 250. The migrant children are hidden away is cages not fit for animals to live–little migrant boys and girls with poor hygiene are laying side-by-side with little space for movement. And many migrants testing positive for COVID=19–and about to be released—into the communities of America.
The migrant toddlers are treated even worse–left alone in playpens bought with them on their long journey to America only to be left alone.  
The Biden's administration doesn't have permanent plans for processing centers, but according to Cruz the centers are "makeshift processing centers that border patrol refer to as ""clandestine" underneath Anzalduas bridge between Mexico and the United States."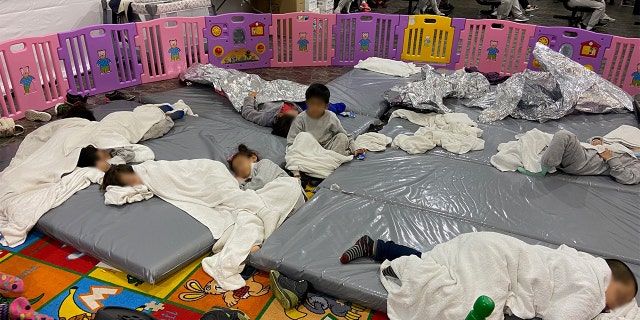 "We saw hundreds of individuals, many of them infants, who had just crossed the Rio Grande under the control of cartel-affiliated smugglers, sitting on the ground between plastic construction fencing,' said Cruz.  "Idling nearby were buses ready to release these individuals into the interior without appropriate COVID screening or assurances that any of these individuals will appear at a later date for an immigration hearing," added Cruz.  
The journalist are unable to take pictures or to write stories about the Rio Grande tragedy because President Biden has put a lid on  the cameras–of the reporters and blocked Cruz from video taping the tragedy that lies at the Southern Border in overcrowded facilities.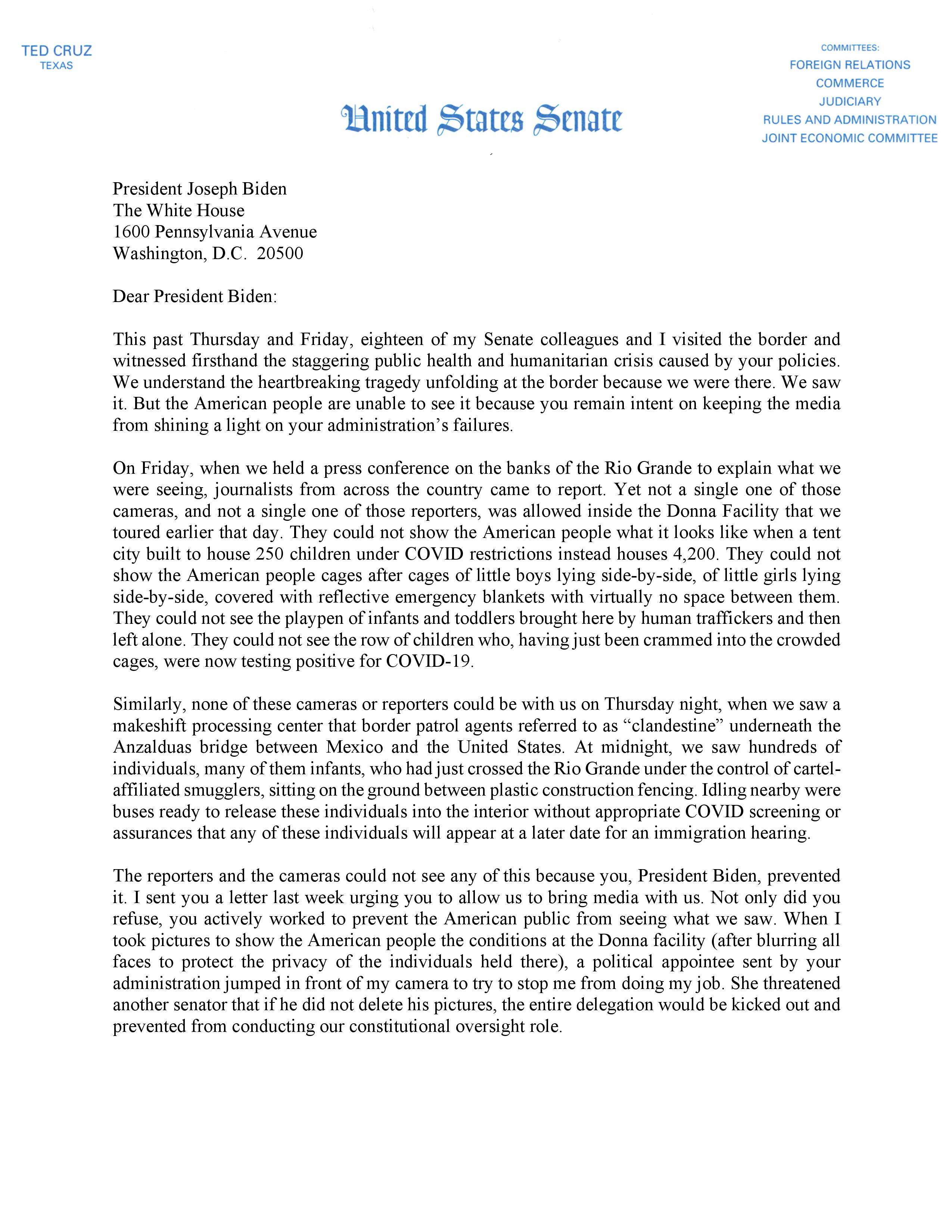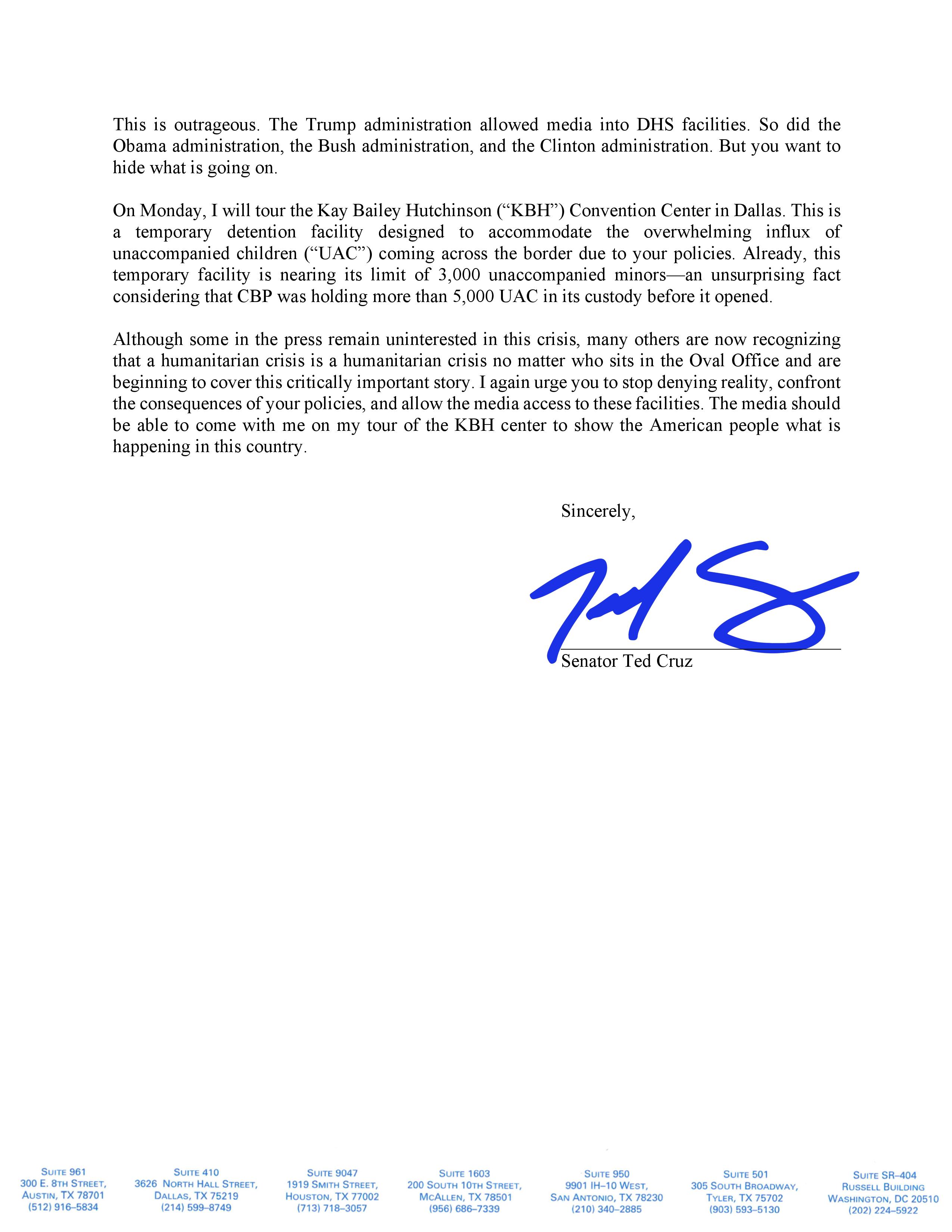 Source: Senator Ted Cruz