CITY OF WASHINGTON, D.C. (April 7, 2021)—U.S. Customs and Border Protection have arrested two men on the FBI's terrorism watchlist as they tried to cross the southern U.S. border. the agency said Monday.
The men, ages 33 and 26, who were from Yemen, were apprehended in the El Centro, California, sector. They are also on the no-fly list that bars certain people from boarding airplanes because of their potential threat to national security.
CBP said it does not release overall numbers of immigrants stopped at the southern border whose names were on the FBI's terrorism watchlist or the country's no-fly list, and it did not provide the number of people who were encountered over the past year, but it said the incidents are "very uncommon."
Federal officials at the U.S. homeland security  are pushing back against claims that known and suspected terrorists are trying to sneak into the country from Mexico, calling such incidents "very uncommon." 
Republican lawmakers have been sounding alarms about what they say is a growing immigration crisis along the U.S southern border. And in an interview Monday with Fox News, House Minority Leader Kevin McCarthy alleged terrorists were using the situation to infiltrate the country. 
McCarthy us seeking answer from the Director of the Federal Bureau of Investigation (FBI) alone with House Speaker Nancy Pelosi (D-California) Senate Majority Leader Chuck Schumer, (D-New York) Senate Minority Leader Mitch McConnell (R-Kentucky) and Vice President Kamala Harris, who President Joe Biden's appointed to lead the government's efforts on the border crisis.  Biden has not visited the southern border since taking office on January 20, 2021.
"Last month, I, along with 12 other members of Congress, traveled to El Paso, Texas, to see firsthand the humanitarian and security crisis that has emerged along our southern borer this year," wrote McCarthy.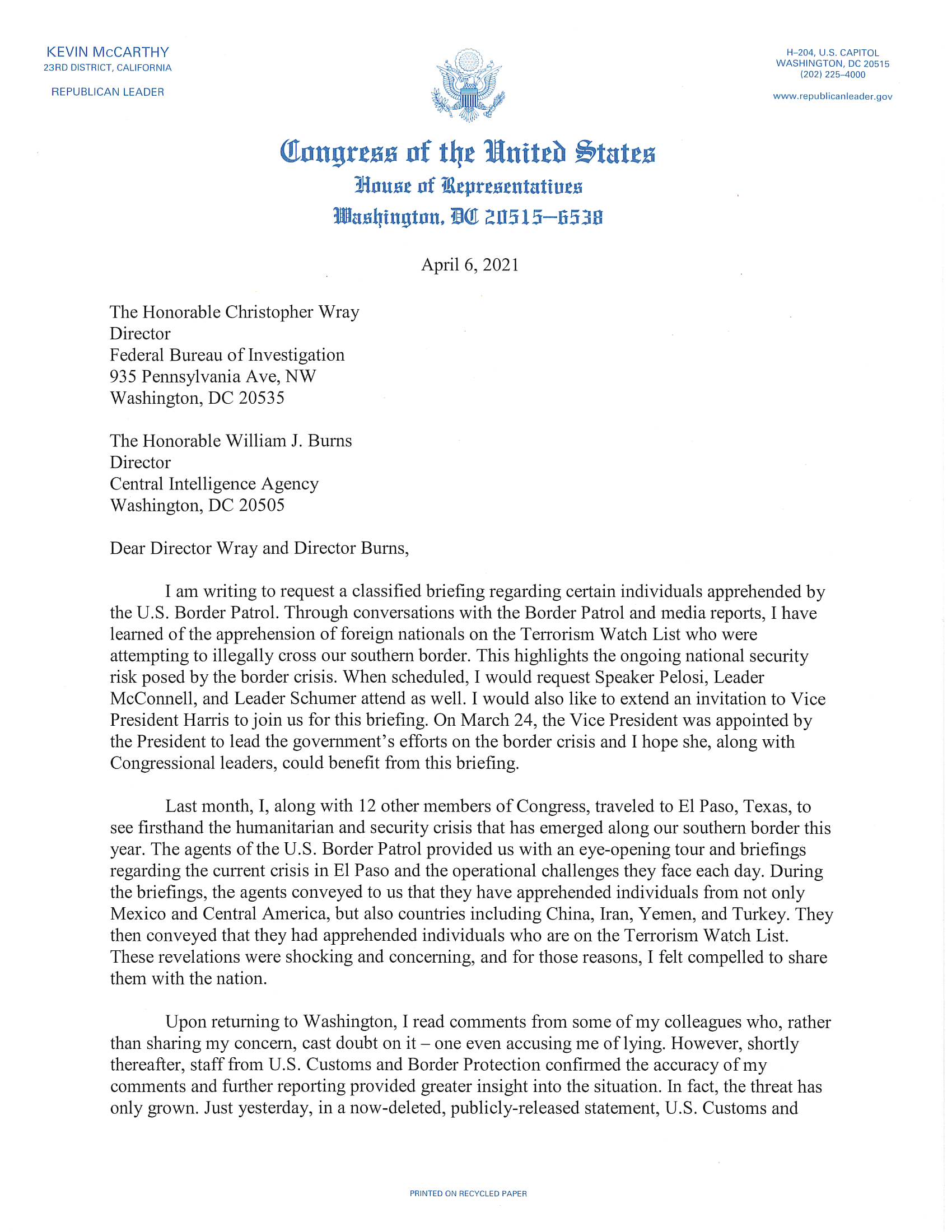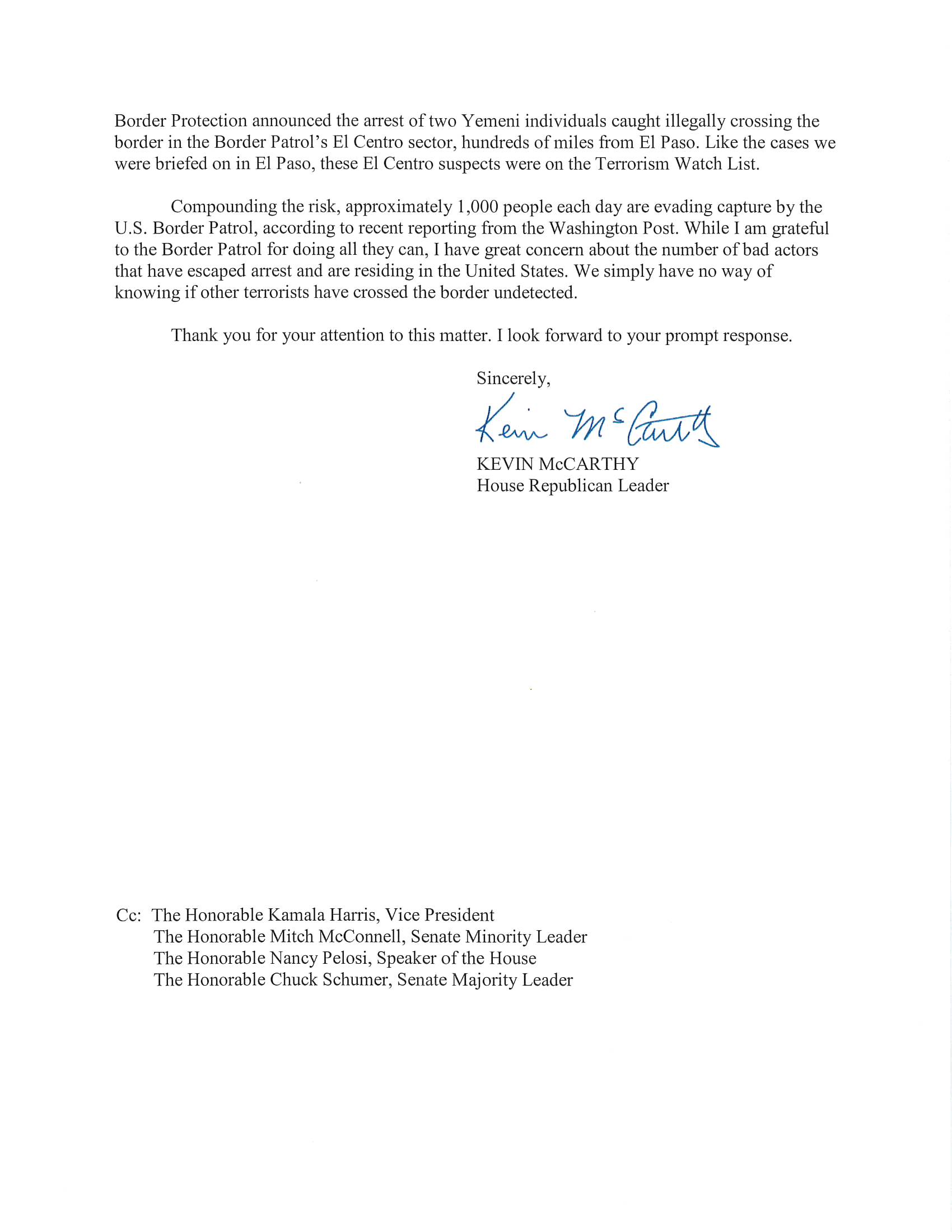 Source:CBP, Bee News Daily and VOA contributed to the article.