PENNSYLVANIA (June 12, 2021)—today Pennsylvania's State Senator Doug Mastriano wrote President Joe Biden a letter requesting a meeting with President Joe Biden Tuesday during his visit to Pennsylvania.
Mastriano wants to discuss the accuracy of the 2020 General Election. with Biden.  In a Muhlenberg University poll in January—it showed that 40% of Pennsylvania voters are not confident that the results of the 2020 Election accurately reflected how Pennsylvania voted."
Mastriano wrote that a "full forensic investigation is necessary for the sake of transparency and accountability. "Those who have concerns about the integrity of the election will have those concerns investigated and hopefully addressed," Mastriano further wrote.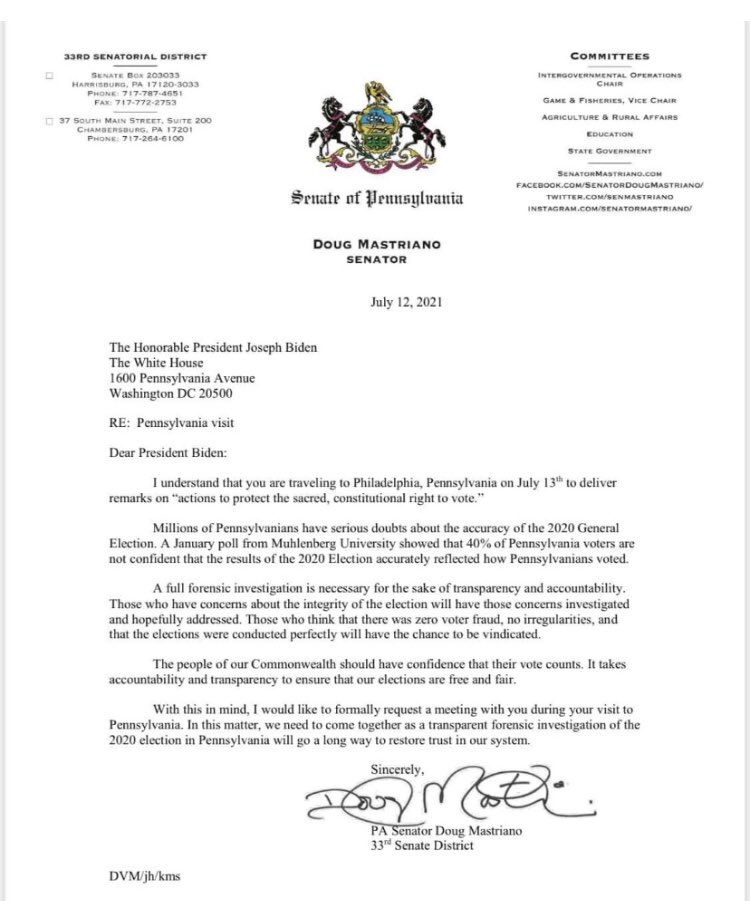 Source: PA Senator Doug Mastriano